PRO:MAN V
PRO:MAN V is the culmination of nearly twenty years of continuous product development. Here is a brief overview of PROCO's technology solutions:
PRO:MAN uses an advanced three-dimensional, multi-value database which enhances perfomrance by speeding processing, reducing storage requirements and providing significantly increased database reliability.
Applying new technologies has been integral to PRO:MAN's ongoing development strategy and has resulted in consistent product and lower costs to you.
PRO:MAN 'V'isual, the Graphical User Interface version, uses Visual Basic and the standard Windows interface
PRO:ADS, PRO:MAN's 4GL Application Development System, is included with every system. Designed to efficiently create and customize forms with a satandard interface, it allows you to generate your own custom Windows DataForms in in minutes. This tool allows PRO:MAN customers to extend their systems with minimal cost, training and effort.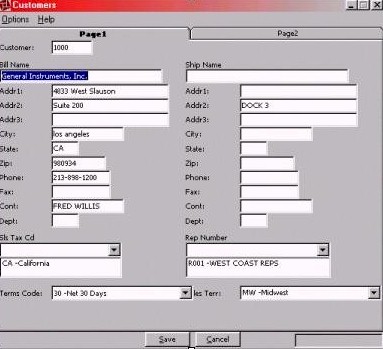 PRO:MAN system documentation is provided in both standard Windows Help format and plain text for easy printing. PRO:MAN V Dataforms also include embedded field level "tool tip" and "What's This?" help. PRO:MAN 'C'lassic screens feature in screen, edit, field and program help.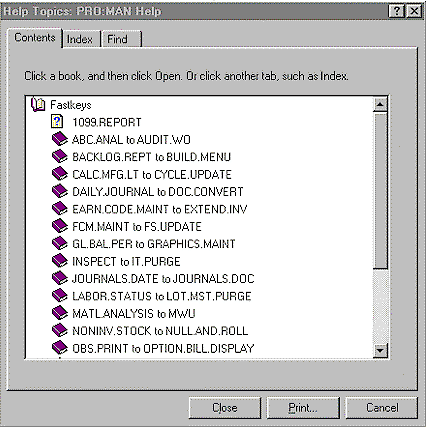 With PRO:MAN V 'Data Linking' Technology and PRO:MAN Dataviews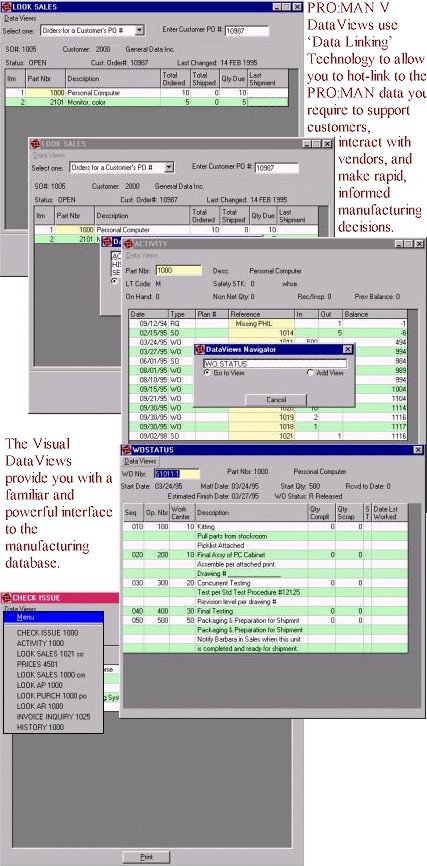 HOME | WHO WE ARE | PRODUCTS | WHAT'S NEW | SUPPORT | CLASSES | Y2K | SITE MAP | CONTACT US | CUSTOMERS